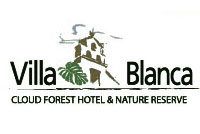 Villa Blanca Hotel and Spa is a 75-acre boutique hotel, part of the Greentique Hotels™ Nature Resorts in Costa Rica, surrounded by the spectacular Los Angeles Private Biological Reserve, located just one hour from San Jose International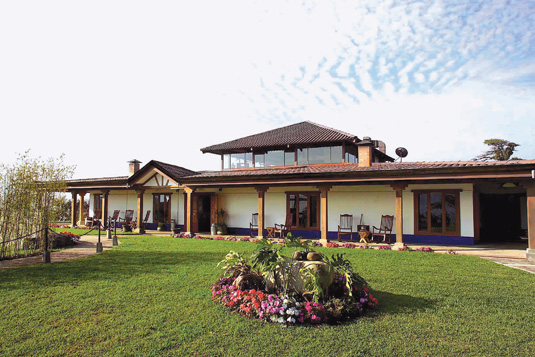 Airport.
At Villa Blanca, comfort goes hand-in-hand with conservation. The philosophy behind Green Hotels management is to combine country-style hospitality with a profound respect for the natural surroundings. Clients from around the world come to Villa Blanca to soak in the charming ambiance, to experience the authentic Central American flavor and to explore the most bio-diverse ecosystem on the planet.
The Villa Blanca Hotel experience begins with the unique personality of your private accommodations. There are 35 casitas to choose from, including 5 romantic Honeymoon Casitas, each with custom queen or twin size beds, whirlpool bathtub and separate shower enclosure, living room with fireplace, sofa, stocked mini-bar with coffee maker and a garden porch or terrace with breathtaking views of pristine tropical cloud forest.
On the main hilltop is the Hacienda House, the centerpiece of the hotel. Here you can enjoy fresh baked breads and pastries at El Cafe del Bosque. Guests can also play a game of chess or billiards in El Mirador de Los Angeles Salon, watch a movie at Villa Blanca private movie theater, or delight with our authentic Costa Rican cuisine at restaurant El Sendero while appreciating the awe-inspiring views of majestic Arenal Volcano.
If you are coming to Costa Rica for relaxation, Villa Blanca is without doubt the right choice. The hotel spa facilities are world-class. And the beauty of the Los Angeles Cloud Forest Private Reserve that surrounds the property provides the perfect setting for inner peace and tranquility.
Location: in Los Angeles of San Ramon, district: Los Ángeles, canton: San Ramón, province: Alajuela, Costa Rica. Zone postal code: 20208.
Hotel entrance GPS Coordinates: 10.149083,-84.485575 (10°08'56.70″N, 84°29'08.07″W)
Toll Free: +1 (877) 256-8399
Telephone: +506 506 2401-3800 – Dial 011 first when calling from the U.S.
Fax: (506) 2461-0302
Website: www.villablanca-costarica.com
Address map: Click here to view address map to Villa Blanca Cloud Forest Hotel and Spa in San Ramon, Costa Rica