Haga click en el siguiente enlace para leer está página en Español: Hotel Congo Bongo Costa Rica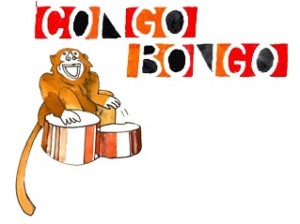 The Congo Bongo Hotel is located 4 hours south east of San Jose in the Gandoca Manzanillo Wildlife Refuge, at the Caribbean coast. It has 6 beautiful houses, each of them with its special touch and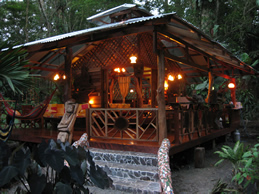 fully equipped with: refrigerator, kitchen and cooking utensils. Beds are covered with mosquito nets and the whole house is screened.
The Congo Bongo Hotel has a private walkway to the quiet, unspoiled beach, featuring the beautiful blue Caribbean Sea. The best snorkeling in the area can be found right offshore. The sea water is safe and no riptide or dangerous coral reefs are reported.
The wetlands and surrounding forest areas contain a great diversity of species, with a several flowers, fruits and giant Rainforest trees.
Location: 25 kilometers south of Cahuita National Park, Manzanillo, district: Cahuita, canton: Talamanca, province: Limón, Costa Rica. Zone postal code: 70403.
GPS Coordinates: 9.625494,-82.662056 (9°37'31.78″N, 82°39'43.40″W)
Telephone: +506 2759-9016
Website: www.congo-bongo.com
Address map: Click here to view address map to Congo Bongo Hotel in Limon, Costa Rica.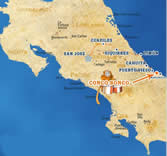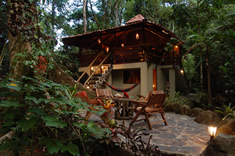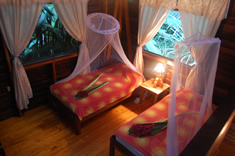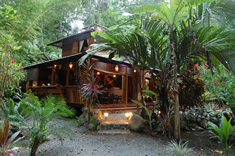 If you didnt find what you were looking for, you can try our Google custom search: