Haga click en el siguiente enlace para leer está página en Español: Hotel Chalet Tirol Costa Rica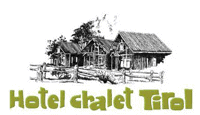 The Hotel Chalet Tirol is a fantastic mountain resort, located in San Rafael de Heredia, 7 km (11.2 miles) north of San Jose, the capital of Costa Rica. Just 15 minutes from downtown Heredia, the hotel has 24 comfortable rooms, suites with fireplace and two-floored chalets, all with cable TV, private bathroom with tub and hot water, heating, telephone and room service, in addition, some rooms have hair dryer, Jacuzzi and private terrace. All rooms have been designs to provide a liberating sense as well as inspire and connect with the wonderful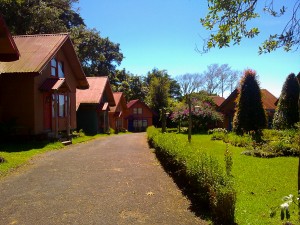 environment that surrounds them.
Similarly, the hotel boasts beautiful gardens, paths, wireless internet, ample parking and security, as a room for meetings or special events and a tasty bar and restaurant.
The place where Hotel Chalet Tirol is located, was originally a dairy farm that belonged to the former president of Costa Rica Mr. Alfredo González Flores (1914-1917), which began subdividing the property into blocks of pasture, a new technique for these days, which is to rotate cattle from one pasture to another. Also planted hundreds of trees "cypress" in the boundaries of the property as windbreaks.
All services and meeting rooms at the Hotel Chalet Tirol are surrounded by the Alpine Village, a small walking distance of the chalets and suites. The Alpine Village is a recreation of a small Alpine village in the Pyrenees of France, which has a central plaza with a decorative fountain surrounded by a series of buildings that look like an old pub, a small church and some village cottages.
Location: in El Tirol neighborhood, district: Ángeles, canton: San Rafael, province: Heredia, Costa Rica. Zone postal code: 40504.
Phone: +506 2267-6222
Fax: +506 2267-6373
GPS coordinates: 10.075211,-84.087799 (10°04'29.34″N, 84°05'10.06″W)
Website: www.hotelchaleteltirol.com
Address map: Click here to view address map to Chalet Tirol Hotel in Heredia, Costa Rica.