Dance in Costa Rica has achieved a high development in recent years that claims to assert it's presence within the government structures with an effective institutional response to address the many expectations from the industry and an active presence in society, which allows the Costa Rican citizens to have easier access to culture, an active participation in the development of their creative capacities, a direct contact with the new trends and a constant research of their own expressions.
The National Dance Company (CND in Spanish) is a cultural institution, created under Executive Order 10187-C, on July 10th, 1979. Since January 1st, 2000 it's governed by the Executive Order No. 27991-C, as a program of the Melico Salazar Theater, both under the Ministry of Culture and Youth.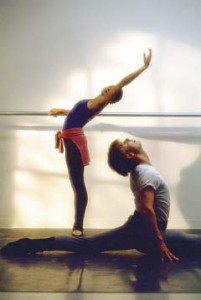 From it's incorporation to the Melico Salazar Theater, all it's processes are adjusted accordingly to Melico's, allowing greater coordination between both institutions.
Covered under the theme you are part of the movement, the CDA is articulated through the following programs:
National and international tours:
In coordination with national and international institutions it does presentations in different regions of the country and internationally. The presented choreographs are proposals for repertoire.
Urban Area:
With national agencies, it does research projects on our popular and folk dances, which culminates with a show where modern dance echoes life in Costa Rica. This program seeks to explore the configuration of the city and the regions of Costa Rica through the imagination of humans who inhabit it.
Creative Encounter:
Production consists of interdisciplinary research, where it is intended that dance, music, poetry and drama mix as a whole production coordinated with agencies, companies and artists of international renown.

Independent Contact:
The movement of independent dance now represents a tuning fork through which the various artistic trends and searches in Costa Rica vibrate. Free of shackles of political or ideological order, it develops a pioneering work in the global art movement. The IC (Independent Contact) is a network, open and responsive to the creative forces of the independent movement of dance in Costa Rica. This is articulated through:
* Professional meetings and regular classes for independent dancers
* Infrastructure
* Production and Co-productions
* Movement of artists
To achieve the greatest impact on Costa Rican culture, it relies on partnerships with institutions related to dance, as well as other national and international independent agencies. The National Dance Company is supported by the administrative departments of the Costa Rica's Ministry of Culture and Youth.
Address: CENAC, Former National Liquor Factory, on 11th St., between 3rd ad 7th avenues, district: Carmen, canton: San Jose, province: San Jose, Costa Rica. Zone postal code: 10101.
GPS Coordinates: 9.935883,-84.073328 (9°56'09.18″N, 84°04'23.98″W)
Phone:+506 2222-2974 / +506 2257-5524
Address map: Click here to view directions from La Sabana Park, San Jose, Costa Rica TO De la Danza Theater in San Jose, Costa Rica.
If you didnt find what you were looking for, you can try our Google custom search: