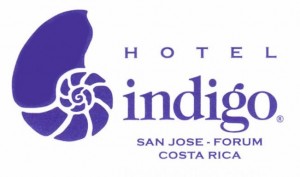 The Indigo Hotel San Jose-Forum is the first Boutique Hotel in Central America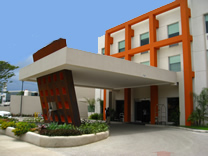 with the support from the Inter-Continental Hotel Group. It is designed exclusively for the good taste of the guests who wish a lavish lifestyle, differentiated service and an alternative to traditional hotels without sacrificing the expected business facilities. Renewal is the inspiration engine offered by the Hotel Indigo, as they manage to create a warm atmosphere for its guests.
The Indigo Hotel features 100 rooms and 4 suites equipped with cable television with LCD screens, wireless internet, safe, clock radio and iPod player, private bathroom with hot water and dryer. The hotel has gym, pool, sauna, a Business Center open 24 hours, and two rooms for meetings and special events (room Sarchí with capacity for 12 people and the Rain Forest room with capacity for 60 people). The hotel also offers laundry service, fire safety system and private parking. The Golden Bean Restaurant and Phi Bar, share a casual atmosphere, offering national and international dishes as well as a wide selection of cocktails and spirits, making these the perfect spot to meet colleagues or friends.
Location: next to Momentum Mall in Lindora, district: Pozos, cantón: Santa Ana, province: San José. Zone postal code: 10903.
Phone: +506 2205-2100
Fax: +506 2205-2199
Toll Free number: 1-800-052-1100
GPS coordinates: 9.952606,-84.195097 (9°57'9.38″N, 84°11'42.35″W)
Website: www.hotelindigo.com
Address map: Click here to view address map to Indigo Hotel in San Jose, Costa Rica.