Through the 1887 Theater, founded in 1994 and since then managed by the CND,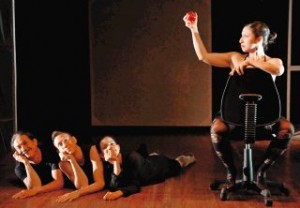 advice and theatrical services are provided to groups and institutions on music, dance, theater, folk and others.
The 1887 Theater has been a response to the needs of independent groups that need to develop their dance and theater at a much lower cost compared to other theaters and through agreements and co-productions with the CND.
The 1887 Theater is located at CENAC, the Former National Liquor Factory of San José, Costa Rica.
Address: 3 and 7 Av., 11 St., district: Carmen, canton: San Jose, province: San Jose, Costa Rica. Zone postal code: 10101.
GPS Coordinates: 9.935894,-84.073283 (9°56'9.22″N 84°4'23.82″W)
Phone:+(506) 2257-5524
Address map: Click here to view directions from La Sabana Park, San Jose, Costa Rica TO the 1887 Theater in San Jose, Costa Rica.
If you didnt find what you were looking for, you can try our Google custom search: