Lankester Botanical Gardens Park Costa Rica is one of the most attractive places of the southeast of Cartago, where orchids are the main attraction. They were originally the private collection of Charles Lankester,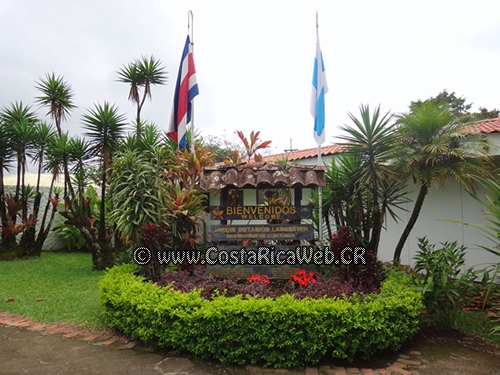 an English biologist who arrived to Costa Rica to work in coffee production. He established the garden in 1917, with the aim of preserving a collection of Central American native species. When he died the gardens were acquired by the North American Orchid Society and the English Stanley Smith Foundation, who, in 1973, passed it on to the University of Costa Rica (UCR), which administers it today. The gardens and forest are famed for their orchids with over 8000 on display, most of which are native to Mesoamerica. But there are also collections of bromeliads, bamboos, Cacti and succulents (plants with the ability to live for a certain period without water and at high temperatures) and a vast number of epiphytes, with around 3000 species of plants, mostly from Costa Rica and other Central American countries.
Particularly attractive are the heliconias, with their brightly colored flowers pollinated by hummingbirds, and similar species such as aves del paraíso, Marantaceae, Musaceae, gingers and Costus. Bromeliads are one of the plant groups that are best adapted to the Garden's climatic conditions. Most of the members of this family are easily recognized by the arrangement of their leaves into a rosette and their colorful blossoms. There are around 200 native bromeliad species in Costa Rica and many of the trees in the Gardens are frequently covered with Tillandsia genus bromeliads.
With such a wealth of plants and blossoms, Lankester Gardens are highly attractive to birds and butterflies – over 100 species of birds have been recorded and the Gardens have been declared a refuge for migratory birds. The orchid blossoms are at their peak from February to April, but there is plenty to see throughout the year. The plant collections in conservatories come from botanical expeditions, donations and exchanges with botanical institutions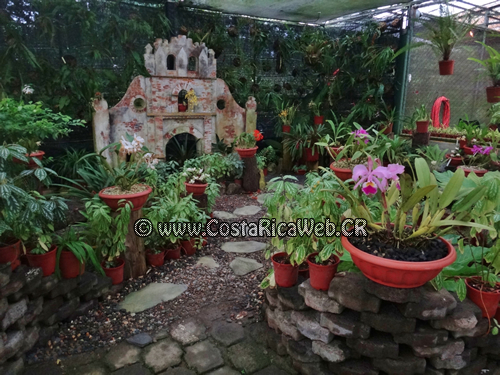 throughout the world. Most of the plants with reliable data as to origin have been collected and the associated information is added to the inventory and a database. They are also used as a basis for creating other reference collections such as flowers in liquid, dehydrated tissue for genetic material analysis, seeds, pollinaria, and other uses. The plant collections cultivated in conservatories are an essential resource for the Garden's researchers and researchers from other institutions that work on joint projects. They also provide useful material for public display and other educational purposes.
The main pathway at the Lankester Botanical Gardens is universally accessible. There are wheelchairs available in the Garden's reception area. The park also has a Garden Shop where you will find botanical literature, handcrafted goods, plants and souvenirs.
Getting to Lankester Botanical Gardens Park:
From San Jose take the highway to Cartago. Follow the signs to Paraiso de Cartago for about 4 km until you get to the Lankester Botanical Gardens. This distance can be traveled in about 30 minutes by car.
By bus
Take a bus from the route San Jose – Irazu Volcano,Cartago, which takes about 1 hour (Lumaca S.A., Phone: +506 2537-0347) and then take another bus Cartago – Jardines Lankester which takes about 25 minutes (Coopepar, Phone: +506 2574-6127). Ask the driver where to stop and then walk 800 meters to the entrance.
Location: 5km (3.7 miles) east of Cartago, on the road to Paraiso, district: Dulce Nombre, canton: Cartago, province: Cartago, Costa Rica. Zone postal code: 30109.
GPS Coordinates: 9.840021,-83.888147 (9°50'24.07″N, 83°53'17.33″W)
Size: 10.7ha (23 acres)
Schedule: from 8:30 a.m. to 4:30 p.m.
Lankester Botanical Gardens Park Ranger station telephone:
Central Volcanic Cordillera Conservation Area (ACCVC) Telephone: +506 2268-1587 / +506 2268-8091
INFOTUR Tourist Information: 1192
Address map: Click here to view directions from Juan Santamaria International Airport (SJO), Alajuela, Costa Rica TO Lankester Botanical Gardens Park in Cartago, Costa Rica at Google Maps
If you didnt find what you were looking for, you can try our Google custom search: